Within recent weeks, you may have noticed your social media feeds filled with friends and family members showing off their homemade bread and other kitchen concoctions.
You're not alone. Data from Google confirms that, as people around the world have spent more time at home due to the coronavirus pandemic, interest in DIY baking has been on the rise. By the start of April, global searches for "yeast" had increased by 300%. Similarly, searches for "cookies" and "cake" have grown by 83% and 58% respectively.
As more people discover the benefits of home cooking and baking, there is a growing need for the latest gadgets and appliances within domestic kitchens and Gorenje is a company eager to supply for this demand.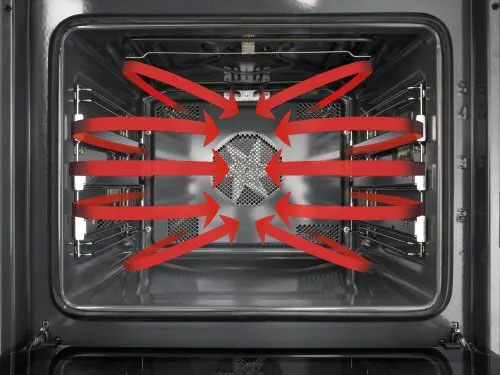 Gorenje is one of Asia's leading home appliance manufacturers. The company recently expanded into the growing segment of pyrolytic ovens.
From washing machines to fridges, Gorenje has been a leading manufacturer of household appliances for seven decades, dedicated to creating stylish, sustainable, and innovative products for the domestic market.
This innovation is apparent in the company's latest kitchen appliances, including pyrolytic, steam, and combination ovens that can provide a professional standard of cooking from the comfort of your own home.
When designing one of these steam ovens, Gorenje needed a fully extendable telescopic slide that provided users with easy and safe access to baking trays inside, while still being suitable for the wide-ranging product requirements of this multi-functional application. With few suitable slides available on the market, Gorenje turned to Accuride to design a custom-made slide specifically for the needs of this application.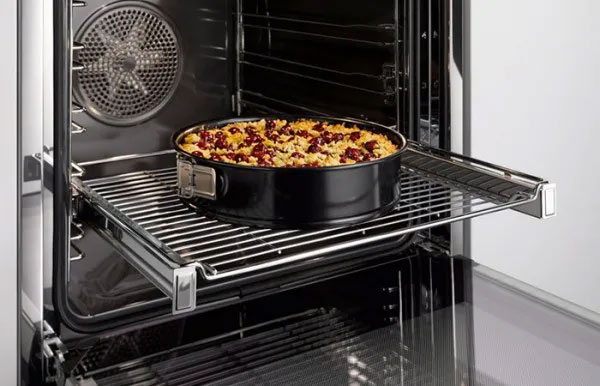 Accuride's OEM specialists worked closely with appliance manufacturers to develop full-extension slides capable of withstanding the intense temperatures of pyrolytic ovens.
Having previously produced a number of slides for the appliance market, including pyrolytic oven slides, our industry-leading engineers were happy to take on this particular challenge.
The slides we created for this application are made of premium stainless steel, ensuring they are highly durable and safe for food contact. In addition, a load capacity of over 30 lbs. ensures even large trays of food are easily supported within the oven. Designed specifically for steamer use, these slides are highly resistant to heat and water, ensuring they can withstand continuous exposure to extreme temperatures and steam without any negative effects on performance.
Are you thinking about upgrading your oven? Thanks to Accuride telescopic slides, which provide enhanced safety and increased usability, the Gorenje combination steam oven presents an appetizing opportunity to take your home baking and cooking to the next level.
With a global team and vast in-house resources, Accuride can deliver both custom and off-the-shelf movement solutions for your project quickly and efficiently. Get in touch today to find out more about our OEM design capabilities or to discuss the requirements of your next project.
For everything movement, stay connected with Accuride!
Original link: https://www.accuride-europe.com/case-studies/white-goods/gorenje-go-full-steam-ahead-with-accuride-telescopic-slides
Related Posts