Fostering a passion for quality handiwork, functional artistry, and life on the road, the self-made women behind The Modern Caravan fully live by the words of the ancient Chinese philosopher, Confucius: "Wherever you go, go with all your heart."
Since 2014 when they decided to commit to life as full-time travelers and tiny home dwellers, Kate Oliver and Ellen Prasse, the married couple and founding mothers behind The Modern Caravan, have completed a total of nine custom trailer renovations, including eight beloved Airstreams, and one bus conversion (done in partnership with Skoolie.com).
With a focus on quality and innovation, Kate and Ellen offer a detailed, comprehensive approach to each build and design, primarily working on vintage Airstreams. Kate, an artist at heart, sketches out intricate designs and measurements. Ellen, who learned to build from her parents (including an electrical engineer mother), builds out those designs.
The dynamic two-woman team begins by completely stripping the exterior of these iconic campers, then move onto rebuilding and designing the interior from scratch–streamlining efficiency and comfort all along the way.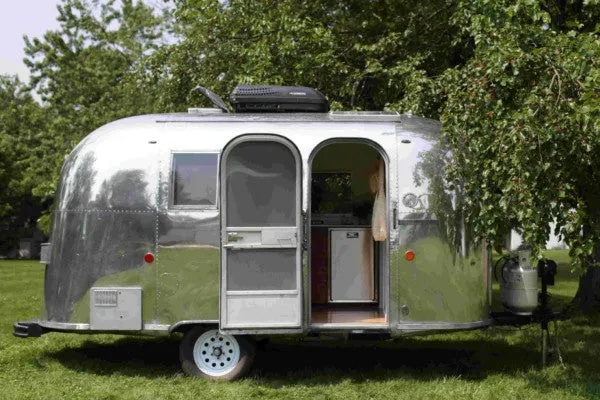 Each trailer renovated by Modern Caravan has a name. This latest project is named Hope
A custom Airstream renovation from The Modern Caravan has been known to take over a year, but Kate and Ellen have established a workflow that has shortened turnaround to 3-6 months. For any newcomer or well-seasoned builder, this pace is an exception to the general rule. Kate and Ellen advise anyone undergoing a complete renovation process for a vintage camper to allow themselves at least a year before hitting the road to ensure a thorough, quality build.
When Kate and Ellen started out rebuilding Airstream campers, they both had construction skills from helping their fathers on projects while growing up, but working on a mobile living space with curved walls and custom specifications has involved a lot of trial and error over the course of five years. The biggest challenges the two-woman team has conquered on these vintage vehicles are the intricate electrical and plumbing systems.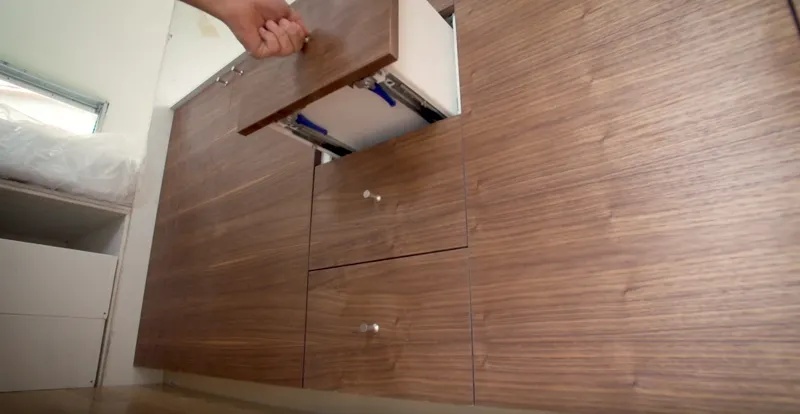 Kate and Ellen, the duo behind Modern Caravan, use premium materials throughout their Airstream interiors.
Even after more than 12,000 hours of physical labor spent renovating Airstreams, The Modern Caravan considers themselves continual learners, as each custom build is unique in its requirements. However, no matter the project, Kate and Ellen bring their enthusiasm (and experience) for life on the road as well as their commitment to minimal designs that use natural, repurposed materials for enduring quality that's still cost-effective.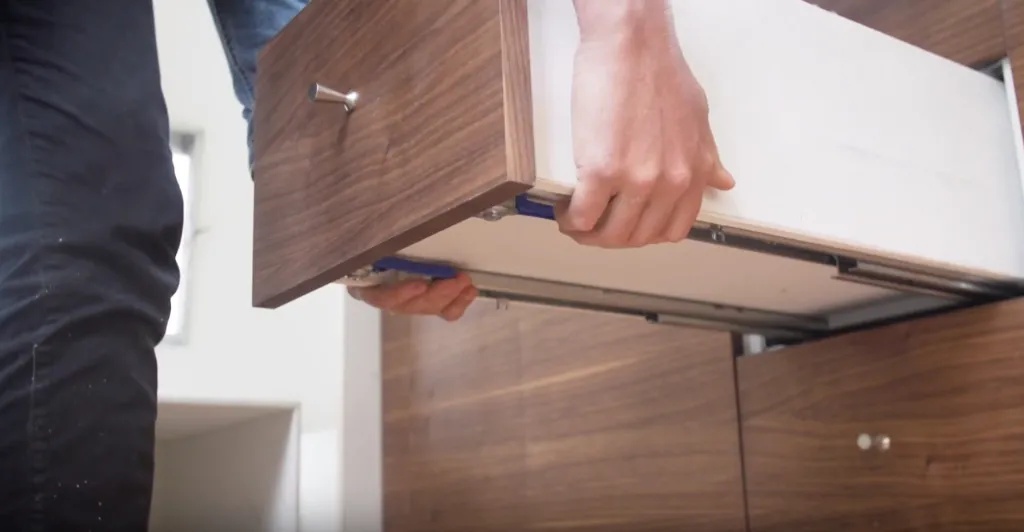 The Modern Caravan's passion for quality drove them to use Accuride undermount slides in their cabinets.
This brings us to motion hardware. On their latest Airstream revamp dubbed Hope, The Modern Caravan enlisted a little push forward from your friend Accuride. For kitchen drawers and space-saving storage under the bed, Kate and Ellen opted for our 3135EC Eclipse Undermount Slide for its commercial-grade functionality and the streamlined appearance it offers cabinetry by concealing slide hardware underneath the drawer.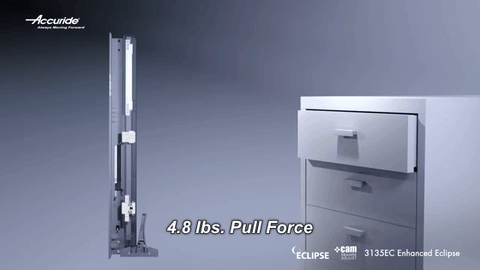 The 3135EC was an easy choice for Kate and Ellen. Its concealed hardware and soft-close feature give smooth function to elegant woodwork.
Operating so smoothly you don't even notice the drawer or slide, the 3135EC also utilizes Accuride's patented Easy-Close technology, which ensures no slamming or racking when it comes to your cabinets–a perk that's especially useful for life on-the-go.
"Putting Accuride slides in this Airstream is a no-brainer because it mimics the same quality that we build everywhere else inside the trailer. I wouldn't want to use high-quality materials on the cabinets and then put cheap slides in.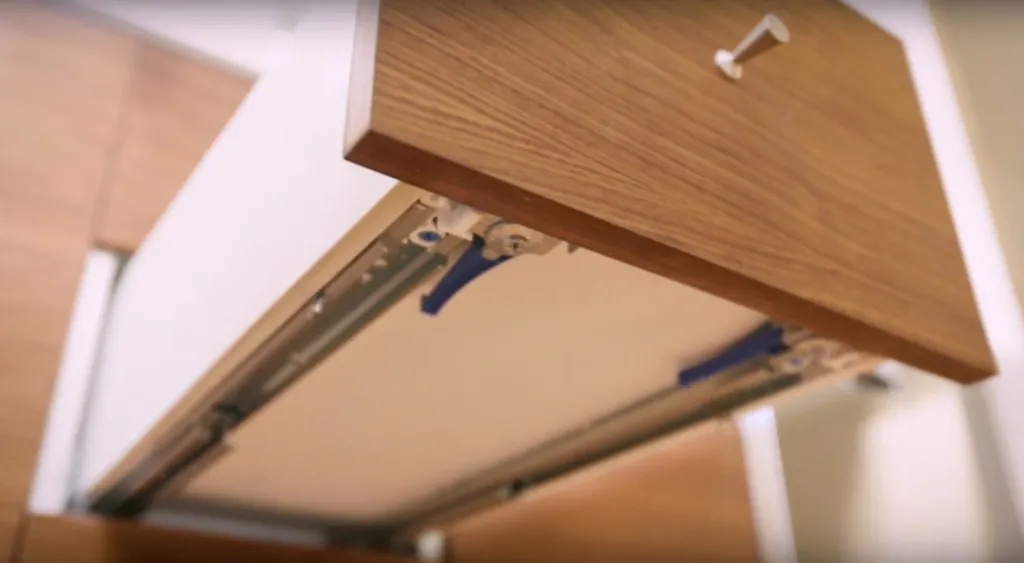 Not only do slides have to provide reliable function, but they must stay closed when riding on bumpy surfaces. Luckily, Accuride undermount solutions can handle these environments.
"We really want a design to be functional, and if you have slides that are not functional, you notice them, and the Accuride slides, [with] the way that they're designed, they're going to be functional for a long period of time," stated Ellen when asked about choosing and installing the 3135EC slide into Hope's cabinet builds.
You might be wondering: what's next for the women of The Modern Caravan?
As of 2019, the duo are no longer offering Airstream renovation services, and instead are committing themselves to producing finished trailers for sale. Also, Kate recently announced that she is writing her first book based on stories from the road, featuring photographs of fellow tiny mobile homes and the people who build and live in them.
To keep up with The Modern Caravan's work, family, and adventures follow their Instagram page.
To see a broader range of our RV solutions, visit our Transportation Page at: https://www.accuride.com/markets/transportation-solutions
Related Posts