Accuride slides are top-quality and easy to install.

Installing Accuride slides like the 3832E Classic can be installed with just five simple steps.
In a cozy part of Brooklyn is a millwork shop owned by, Vladimir Nikabadze. From the moment you meet him, you can tell that he loves his work. His hands are callused with over 20 years of experience.
Vladimir Nikabadze isn't a household name, but maybe it should be. Vladimir's company, Vlad Fine Craft, has been crafting some of the finest custom millwork in Brooklyn. Indeed, this is a truly American story, having come to the United States from Latvia with little more than his talent and hope.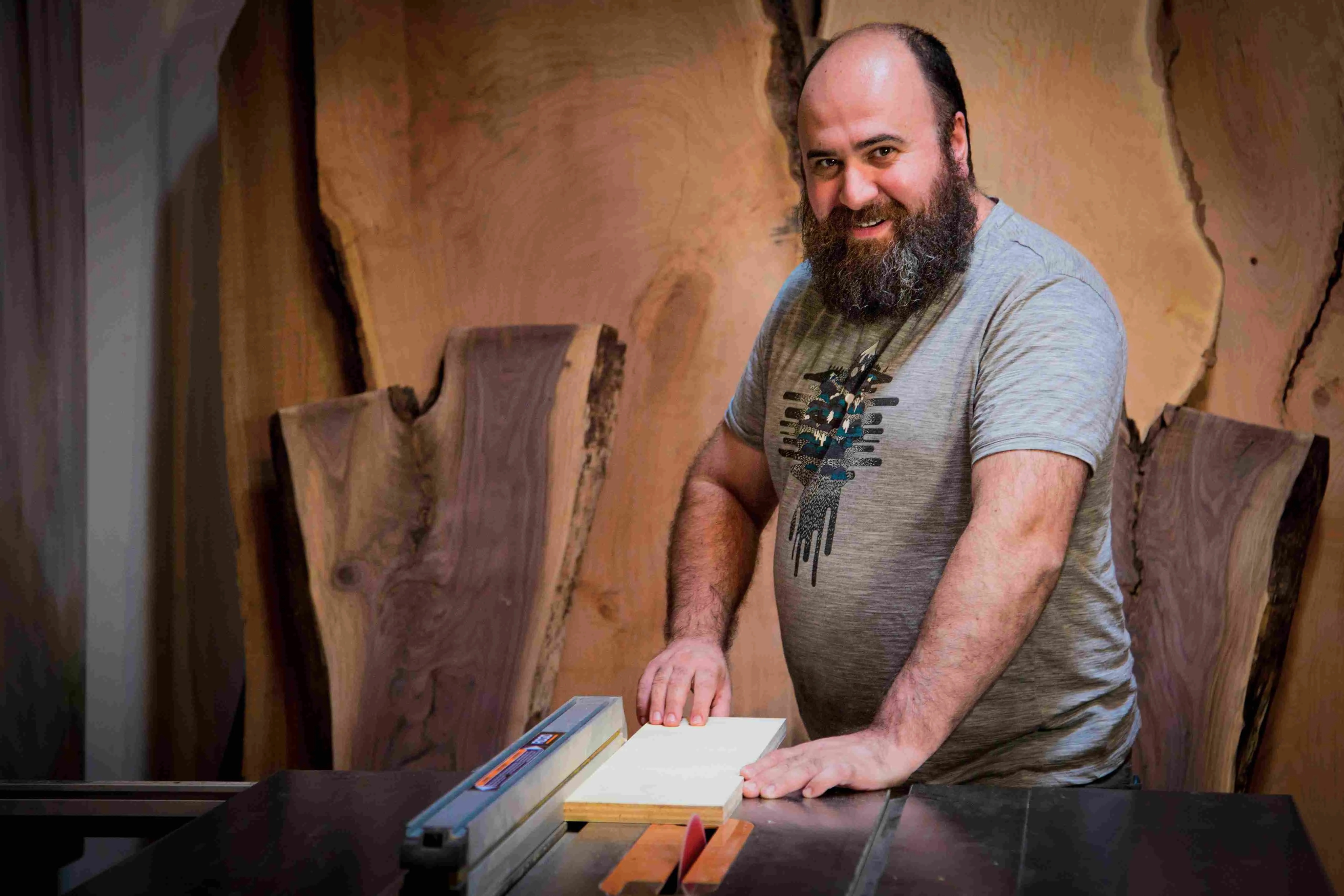 Vlad has established one of Brooklyn's top handcrafted furniture businesses, catering to respected clients like the Kathryn Scott Design Studio.
That's owed to Vlad's well-earned reputation for quality woodcraft. Part of that high quality comes from the quality movement solutions. Accuride slides provide that movement: smooth, robust, and reliable.
No surprise that the Accuride family is proud to call Vlad a happy and longtime customer. That's why we recently released an exciting profile video on him:
Subtle Passion
Vlad hails from the Baltic town of Liepaja, Latvia. Growing up in a family of woodworkers, Vlad chose to embark on his own in a new land—the United States. He brought with him not only a skill for the craft but excitement for the creativity behind it.
"My favorite part of creative process," Vlad recalls, "is you never know what the outcome might be…the many variations of the art, product, and prototype you go through before you get it just right … I find beauty in variations."
But beauty can only get you so far. In cabinetry, good movement is crucial to bringing the right functionality to those creations.
"In the past, we had issues with certain products where [they] didn't work… A client wasn't satisfied. And if slides do not work the way they intend to work, then it's not working."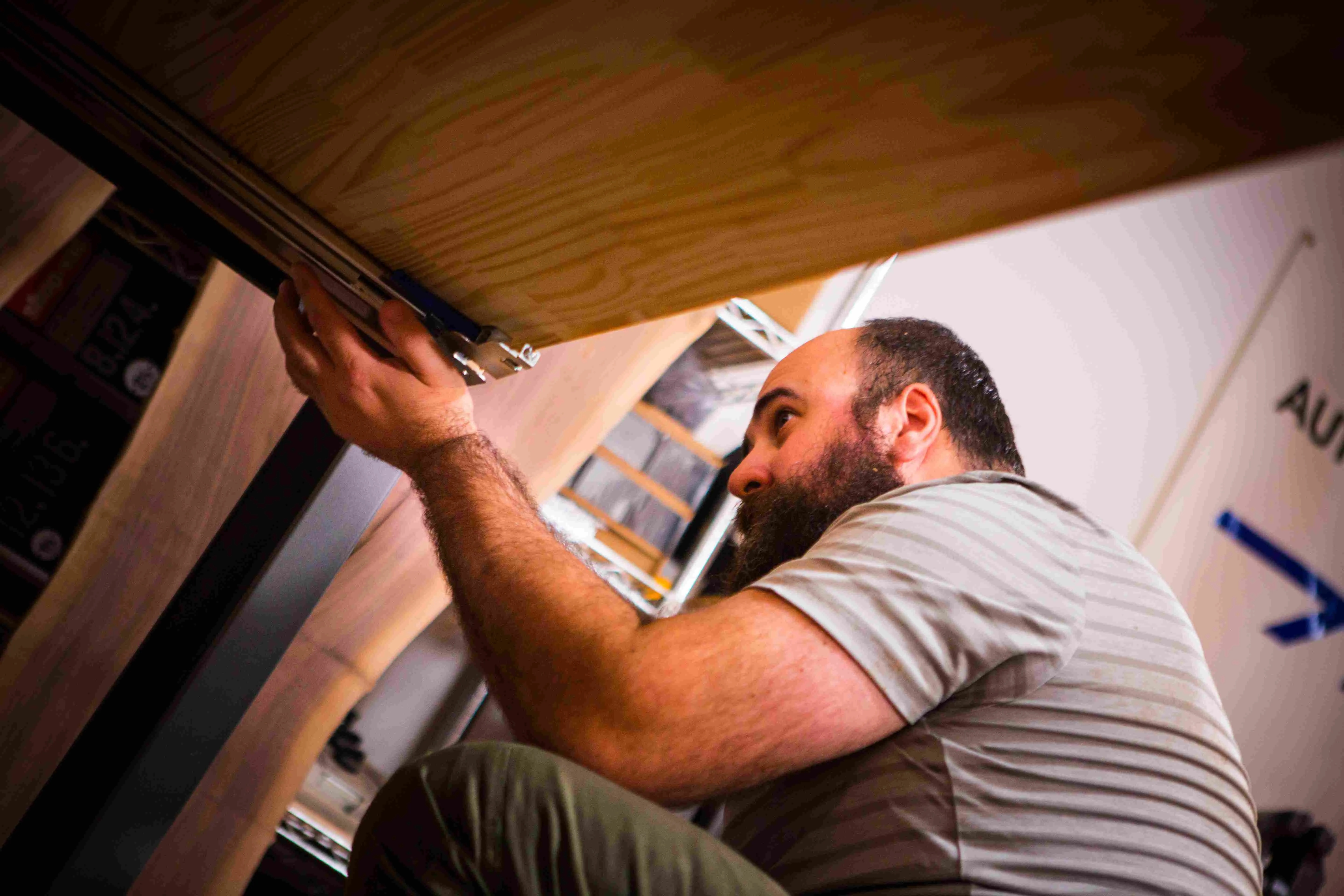 Accuride is proud to work with such a respected company as Vlad Fine Craft. Vlad shares and understands the same core values as Accuride. Businesses like Vlad's help the public appreciate excellence, hard work, and quality movement solutions.
Find Out More
For this spotlight video, Vlad mentioned two of his customers' favorite movement solutions: the 3832EC Easy-Close side mount and 3160EC Easy-Close undermount drawer slides. Customers enjoy the smooth movement of both slides, but the gentle close that accompanies each slide brings adds a touch of comfort to any cabinet its installed in.
An interesting fact: The 3160EC is the only undermount drawer slide designed to support wide drawers. Both models support loads up to 100 lbs. and include a soft-close feature.
(You can see the full range of 3800 solutions at https://www.accuride.com/en-us/forward and Eclipse undermount models at https://www.accuride.com/en-us/eclipse.)
Come see Accuride's many different kinds of movement solutions by visiting our Drawer Slides Page. There you'll discover our many variants of slides. Find the right type for your application!
Also come see our spotlight on Into the Wild Overland, a Colorado-based builder of overland trailers.
If you'd like to be the subject of an Accuride testimonial, just leave a comment or message us on Facebook, Twitter, LinkedIn, or even Instagram. We want to hear from you!
Related Posts