Anyone who's traveled aboard an airliner can appreciate having his or her cargo protected.
That's vital for many professionals, such as videographers and musicians, who travel frequently and with valuable items stowed away.
Luckily, there are companies like Holmberg Cases.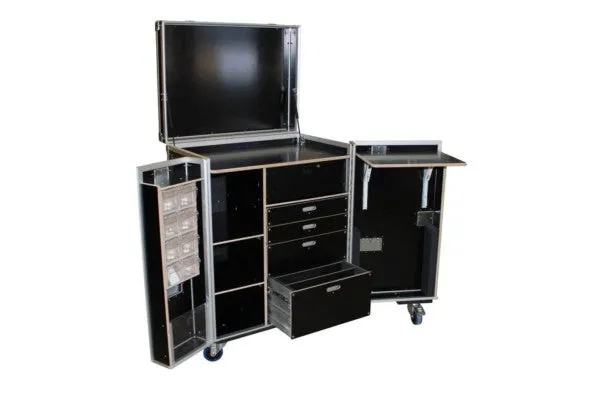 HBC has manufactured premium flight cases for over 40 years.
Holmberg Cases (HBC for short) is a Swedish manufacturer of protective mobile flight cases. In business since 1976, HBC's tailored storage solutions have been a go-to for musical instruments and electronic equipment.
No surprise either, given the sheer variety and quality of these cases. Available in materials from aluminum to ABS plastic, HBC offers cases able to carry as much as two tons.
Many HBC cases include movable compartments for smaller items. Supporting these compartments are Accuride 3832E slides.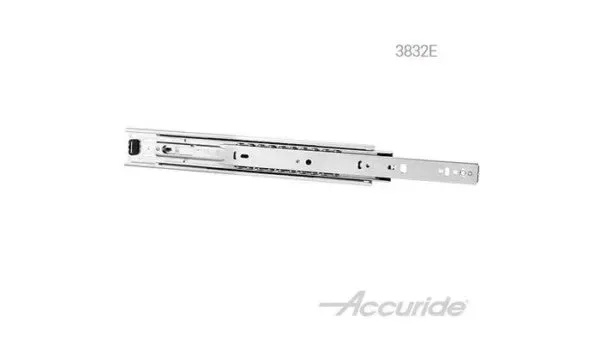 The Accuride 3832E is a full-extension 100lb slide used for countless applications across the globe.
The Accuride 3832E is part of the 3800 Series, and has long been the standard in light-duty ball-bearing movement. This steel telescopic slide features a full-extension (sometimes referred to as a "100% extension") design, and can support loads up to 100 lbs.
Customers like HBC can choose from a vast selection within the 3800 family. Options include Easy-Close (3832EC), Touch-Release (3832ETR), corrosion-resistant finish (CH3832E), and a pocket-and-bayonet design (3820) for quick mounting on metal cabinets.
But this great partnership might not have happened without the important role of Liljenberg, a longtime distributor for Accuride's European team. Countless customers rely on trusted distributors for hardware like Accuride's. And Accuride's team works closely with distributors to ensure the best service to those customers.
If you're interested in a 3832E slide, visit our all-new 3800 Series Page. There you'll find a list of variants, downloadable resources, and a break-down on what makes this slide family special.
We also have a page for Original Equipment Manufacturers (OEMs) interested in custom or mass-market movement solutions. As always, contact an Accuride representative for any of your movement-related needs!
Related Posts