Accuride has been a trusted brand for homeowners, woodworkers, and engineers for over 60 years. A frequent go-to with distributors, Accuride expanded over the past year with direct-to-consumer sales.
But what if the customer is a large company that needs a mass order of solutions? And what if that company needs those products tailor-made for a unique project?
That's where OEM Direct comes in.
OEM Direct Explained
OEM Direct is Accuride's special program for manufacturers who need a large order of off-the-shelf or custom solutions.
In the case of large orders, Accuride devotes whole assembly lines to produce thousands to millions of solutions for a customer. In the case of custom designs, Accuride engineers work with the customer to design and implement a solution before production.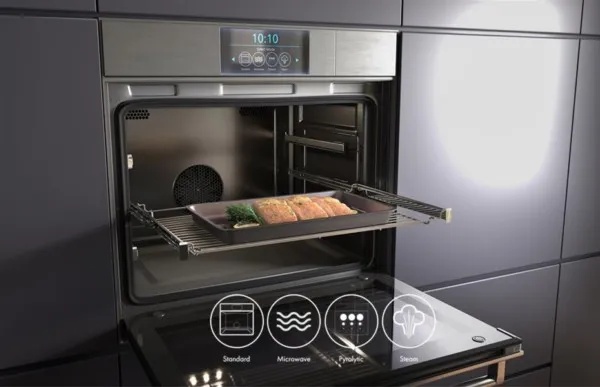 Accuride worked closely with Miele to design and integrate lasting and non-toxic telescopic slides into a new range of self-cleaning ovens
Accuride's work with Miele on pyrolytic oven slides is an example of OEM Direct at work. Accuride engineers worked with Miele's designers to create slides that would fit seamlessly into its product and handle temperatures over 700°F without fail.
The Benefits of Going with Accuride
Accuride OEM Direct offers customers major benefits, such as:
Cutting-edge design and prototyping

Logistics management

Quality testing

Tooling and manufacturing

Ongoing support
The ultimate goal is to create a dependable, lasting movement solution that looks and feels like a natural part of the broader product.
How to Learn More
If you want to learn more, Accuride has an entire page dedicated to OEM Direct.
There you'll find details on Accuride's:
Prototyping

Tooling

Supply chain

Quality assurance

And more
How to Get Started
Interested manufacturers can reach an OEM Direct representative via our Contact Page. Make sure to click the "OEM Direct" tab so your inquiry reaches the right department in the shortest time.
For all things movement, remember to stay connected with Accuride!
Related Posts