As people grow more and more connected globally, so do risks.
Even before the outbreak of COVID-19, the world has already seen several significant pandemics in just the past two decades. Among those were the Middle East Respiratory Syndrome in 2012 and the Zika Virus in 2015.
Thankfully, dedicated researchers and emergency services throughout the world have done tremendous work in overcoming these threats. Reliable testing and analysis are vital contributors to the progress made in containing and stopping pandemics.
Among the leading devices in testing and analysis is the Baker-Ruskinn Concept.
The Concept is Baker-Ruskinn's family of cutting-edge anaerobic workstations. These workstations provide quick and secure analysis of research samples.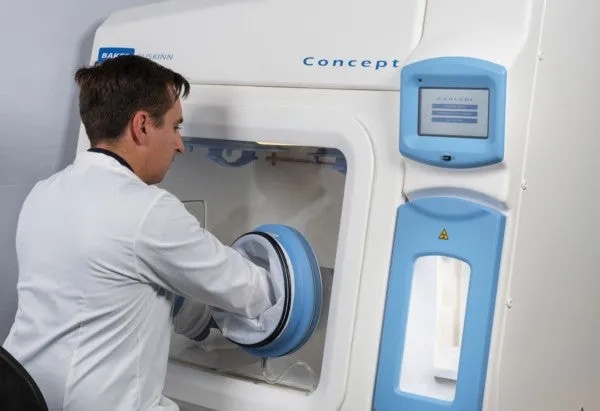 The Baker-Ruskinn Concept is a range of modular systems that provides a rapid and secure analysis of research samples.
Each Baker-Ruskinn Concept workstation has two chambers.
The interlock chamber is where a user places a sample on a tray for testing. The system then removes oxygen from the environment. Afterward, the system guides the tray into the main chamber for analysis.
It's under this tray that Accuride movement solutions come into action. Baker-Ruskinn used Accuride two-way travel slides to ensure smooth movement for the interlock tray.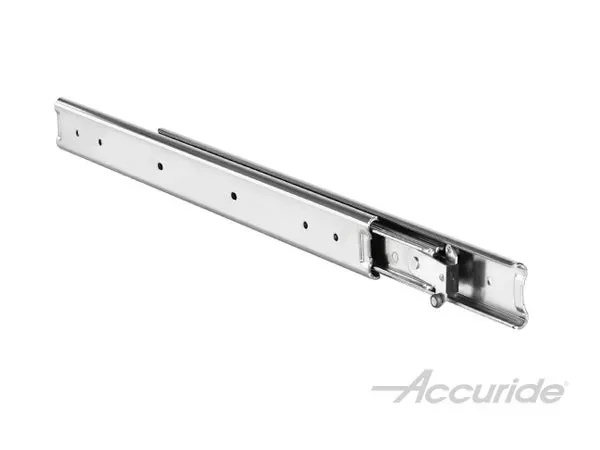 The Accuride 0363 Two-Way Drawer Slide is a light-duty and full extension solution for dual-access applications.
The Accuride 0363 Two-Way Travel Slide is a popular choice for these applications. It's a light-duty solution with full-extension travel in both directions. The 0363 supports loads up to 100 lbs., and features a .85″ cross-section. Furthermore, Accuride tests the 0363 up to 80,000 cycles to ensure reliability. (Like all Accuride solutions, the 0363 comes with a limited lifetime warranty.)
If you'd like to consider an Accuride solution for your project, browse our online store, find an Accuride distributor near you, or reach out to an OEM Direct representative.
Original link: https://www.accuride-europe.com/case-studies/medical/baker-ruskinn-slide-into-the-future-of-research-with-help-from-accuride
Related Posts