Mobile marketing is a rapidly growing trend across the globe. More and more businesses are seeking immersive, yet transportable, experiences to impress potential customers.
One of the companies driving mobile marketing forward is the Wark Group.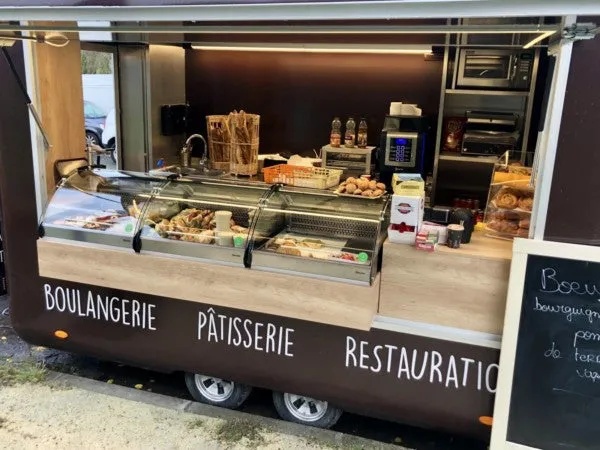 The Wark Group designs custom trailers for clients across Europe. One of those designs is this mobile bakery, which uses the Accuride 116RC Heavy-Duty Linear Track System.
The Wark Group is a designer and manufacturer of custom food and service trailers. Based in Poland, the Wark Group has built specialty trailers for brewers and restauranteurs across Europe. But no two trailers are alike: Different clients have different needs to help stand apart, and some of those involve innovative designs.
And innovative design often relies on innovative movement. That need arose when a French company enlisted the Wark Group to build a mobile bakery.
To quote Accuride's European team:

The challenge when designing this trailer was finding a way to access the storage drawers underneath the fridge when necessary, while also keeping everything tidy and compact when not in use. The perfect solution therefore, was to mount the fridge onto a low-profile linear guide that could be easily hidden while still providing smooth movement to slide the fridge in and out of position.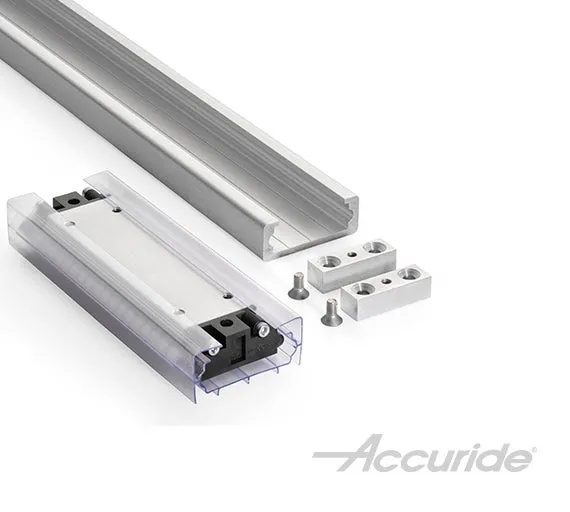 The Accuride 116RC is a heavy-duty carriage-and-track system. Its aluminum and stainless-steel components are durable, and its innovative yet simple design allows for easy installation and effortless movement.
The "perfect solution" was the Accuride 116RC.
The Accuride 116RC is a heavy-duty carriage-and-track system. The system is made up of aluminum tracks, available in lengths of 2.4 meters (94.5 inches) and 3.6 meters (142 inches), and carriages with recirculating balls (in a choice of stainless steel or polymer). The 116RC can handle loads as much as 800 lbs. (see the 116RC technical sheet for more details).
Users can mount the 116RC in several arrangements, and can cut or combine tracks for a desired length. The 116RC also has the added benefit of being ADA-compliant.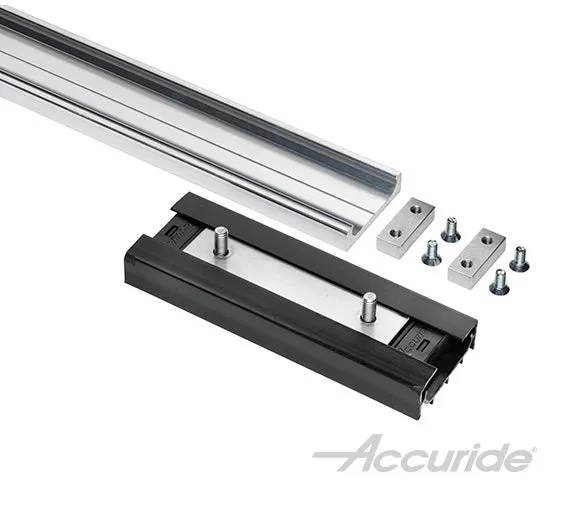 Some may find the 116RC's heavy-duty capacity beyond small applications' needs. Accuride offers the 115RC, a medium-duty solution, as an alternative. It uses smaller carriages and tracks, while supporting loads up to 265 lbs.
(You may remember the Accuride 116RC in a couple of our earlier Customer Stories. The Alder Hey Children's Hospital and Virginia Tech FutureHAUS chose the 116RC for their innovative designs.)
The 116RC Heavy-Duty Linear Track System helped the Wark Group–and its client–by allowing for a movable, refrigerated display. This display has allowed for a more flexible design, combining versatility and enhancing functionality.
Are you interested in premium ball bearing movement? We offer pages dedicated to major product series, as well as specific markets and categories of slide. We also have a page for Original Equipment Manufacturers (OEMs) interested in custom or mass-market movement solutions. As always, contact an Accuride representative for any of your movement-related needs!
Related Posts