The Accuride ST8200 Series gives restaurants a new option premium movement in warming and refrigerated drawers. This family of roller-bearing slides delivers smooth, progressive movement at an affordable price.
With exhaustive cycle-testing behind it, customers can rest assured they have quality movement at work. The ST8200 Series uses a full-extension, roller-bearing design with practicality in mind.
Nothing shows that practicality more than the ST8200's layout, which allows users to screw-mount the slide's outer member directly onto a cabinet surface. This is a convenient alternative to welding, though users can opt to weld if they choose.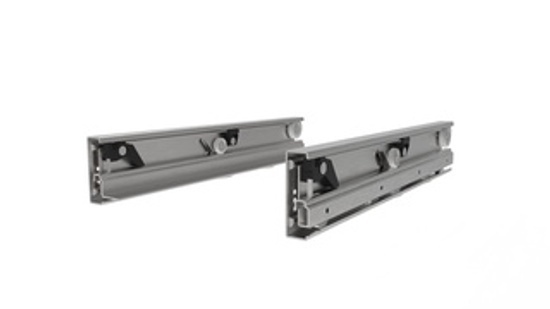 The ST8200 Series comes in two variants: ST8200 for side-mount and ST8201 for bottom-mount drawers.
Accuride offers two variants:
ST8200 for side-mount drawers

ST8201 for bottom-mount drawers
Both variants come in even lengths from 16 to 30 inches. Both models also feature:
Progressive movement

Stainless-steel construction

Full-extension design

A max load rating of 275 lbs.

Gravity-activated self-close
Additionally, the ST8200 Series includes an auto lock-in feature to ensure a drawer is closed.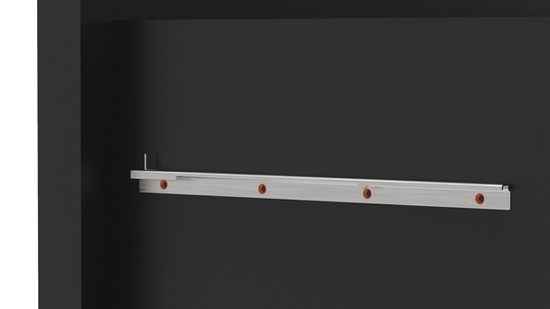 Unlike most slides in its field, the Accuride ST8200 doesn't require a user to weld the slide into place. The slide's outer member supports screw-mounting for a quick and convenient installation.
These new Accuride solutions have been tested to 300,000 cycles to ensure lasting quality and performance.* Additionally, both come certified by the National Sanitation Foundation and include Accuride's Limited Lifetime Warranty.
Customers can use the ST8200 Series refrigerated and warming drawers in:
Prep tables

Chef bases

Equipment stands

Undercounter units
Visit the ST8200 and ST8201 Product Pages to learn more about these new roller-bearing solutions!
*Testing to 300,000 cycles took place with 125-lb. load capacity. Expect higher loads to lower product's maximum cycles.
Related Posts