GM • Nissan • Volvo • Mercedes-Benz • Skoda • Ford • BMW • Jaguar • and More
Accuride is a development partner and Tier 2 supplier of automotive and transportation sliding systems that are incorporated into millions of vehicles. We work closely with manufacturers, interior suppliers, and design and engineering specialists to develop solutions that enhance comfort, increase access, optimize space, and expand storage options.
Applications are varied, including solutions such as:
Sliding armrests
Variable-height consoles
Seat cushion adjustment
Under-seat storage
Cargo trays
Loading platforms
Secured storage

Refined Functionality
Special features such as self-closing, soft-close, touch release, and electronic locking to control access add another layer of refinement to designs. Be sure to check out the automotive application solutions to find out more about the benefits Accuride products bring to designs.
 Moving Interiors –Automotive Sliding Systems
See how Accuride slides can be used to add a sense of luxury throughout automotive interiors. Our slides stay secure even while in motion and hold up to daily use even in extreme conditions such as changes in temperature, vibration, and more.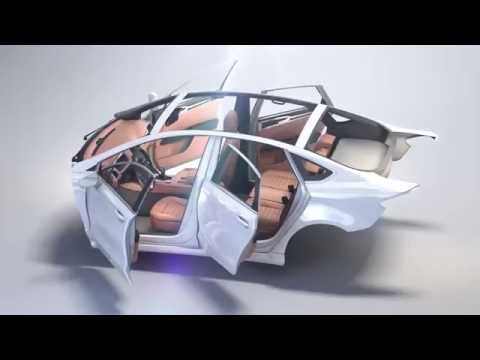 Additional Automotive Solutions:
To discuss your project needs, contact us today!
More Solutions
Application Solutions
A Flat-Mounted Sliding System for Armrests
One of our OEM customers wanted a sliding armrest achieved with a single flat mounted slide. This requirement led Accuride to design a new slide profile with a friction dampener that provides what we call infinite detent.
Read More
Read More
View More
Featured Products
We've highlighted some featured products below for you to explore.